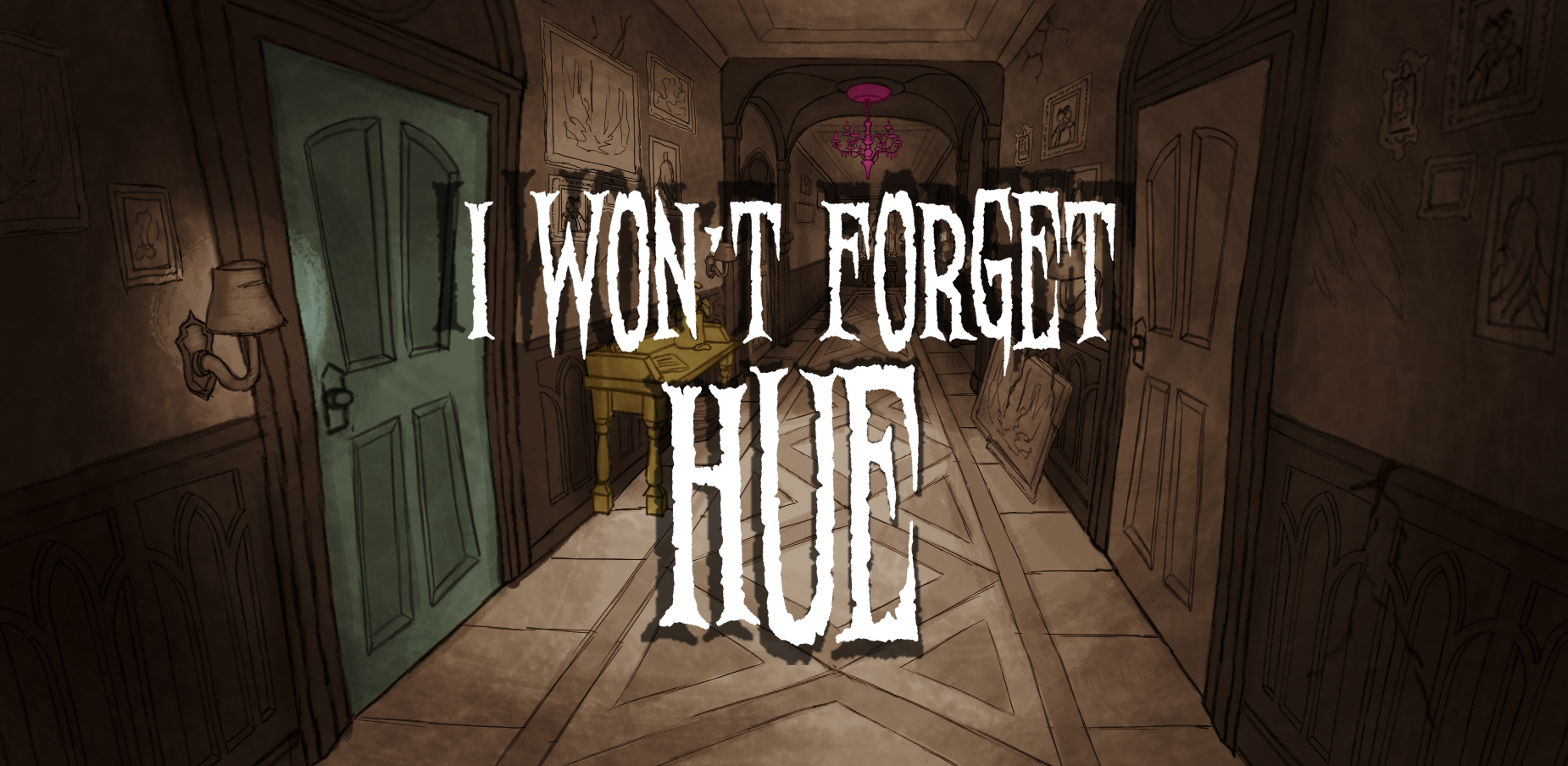 I Won't Forget Hue
A downloadable game for Windows
Now also available on Steam!
https://store.steampowered.com/app/2236880/I_Wont_Forget_Hue/
Story
Disorganized and alone, a woman finds herself crafting new glasses in order to look at her own home with different shaded views. I Won't Forget Hue is a psychedelic thriller experience. You'll go searching for new lenses, try to figure out what is happening to her home and why she is all alone.
Key Features
Living enemies: Enemies listen to your sounds and movements, and will chase you when seen.

Psychedelic thriller: Experience colours which cause the surroundings around you to change.

3D horror adventure gaming experience

Hide and Sneak: Sneak, hide and move around while staying out of the enemies grasp.

Rediscovery: Walk through the same areas, but see and discover new changes every time.

Collecting: Find all the torn painting pieces and coloured lenses throughout the mansion.
Install Instructions
Once you've downloaded the game, right click the .zip file and click "Export" or "Export All".
Save to a safe location and open up the folder.
Open up the .exe file named "I Won't Forget Hue" and enjoy!